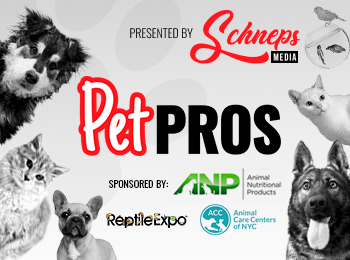 Pet Pros Photo Contest
Best Pet Photo Contest
CHANCE TO WIN 1 of 9 PRIZES!
Announcing the 2023 Schneps Media photo extravaganza and contest today, sponsored by Animal Nutritional Products, Animal Care Centers of NYC, and Reptile Expo! Whose pup will sport the "best groomed" beauty award? Whose kitty has the most adorable face and eyes? Which big dog is the BEST in the New York Metro and on Long Island? Will YOU win a prize just for voting on your favorite photos?
How it works
VOTE NOW TO FIND OUT!
Vote for your favorite furry friends in eight categories. ALL these pets are stunning beauties. But which 8 will win the best in show? That vote is up to you!
Click on the photo you want to win, then click Submit and Continue to vote in the next category. When you are done, click Finalize Your Ballot to finish. You can vote in each category 1x per day.
DATES TO REMEMBER
Bring your friends and family to PetProsNY.com to VOTE March 2nd through 19th. Cast your vote every day to earn more chances to win! All pets are searchable by name and there are SO MANY great pets to view and choose from!
WINNER AWARDS
Eight lucky pets will be displayed ONLINE for millions of readers to see, all of 2023 as the super-stars they are. Eight lucky owners each receive a prize valued at approximately $50 and awarded by our advertisers and sponsors. One lucky VOTER will be chosen at random from all voters to receive the bonus prize!